La strada verso il 2v2 World Cup di Age of Empires è iniziata con un prologo importante rappresentato dal Tournament Champions League 2020.
Un quadrangolare tra i migliori giocatori, in base ai risultati ottenuti in questo del 2020 all'interno della scena del titolo Microsoft.
I quattro protagonisti si sono sfidati all'interno di un girone con andata e ritorno per decidere i due giocatori che accedono alla finale.
Girone il cui epilogo è avvenuto con tre tiebreak dove a conquistare il pass per l'ultimo atto sono stati The Viper e Liereyy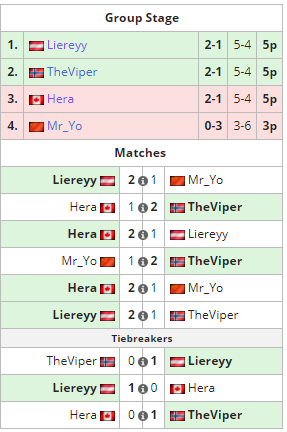 Finale del Tournament Champions League 2020 tra il terzo Re del Deserto e il vincitore del Hidden Cup dove l'esito è stato scritto nella prima parte.
In tal contesto, il norvegese naviga a vele spiegate andando sul 4-0 dopo le conquiste di Arabia, Steppe, Hideout e Mongolia.
La reazione dell'austriaco arriva tardiva con le vittorie su Serengeti ed Arcipelago che lo conducono al 5-3, ciò rappresentano la sua l'uscita di scena.
La Land Madness ha sancito la parola fine alla competizione dove The Viper ha sferrato l'offensiva decisiva.
Le armate slave del norvegese conquistano i territori maliani dell'avversario in quarantadue minuti dove il portacolori dei Games Legion ha tenuto il pallino del set.
Affermazione che permette all'europeo di portarsi a casa il primo premio da 4.370$ e di partire col piglio giusto il percorso verso il mondiale a coppia.