Gli Esports Awards 2018 sono andati in scena a Londra nella suggestiva cornice dell The Brewery. Oltre una ventina le categorie presenti per omaggiare i migliori fra personalità, atleti e titoli esport di quest'anno ormai agli sgoccioli.
L'anno del Ninja
Il 2018, nell'ambito videoludico, verrà ricordato anche per l'ascesa di Tyler "Ninja" Belvis. Lo streamer, ex giocatore di Halo, ha stracciato i vari record presenti su Twitch con le sue dirette dedicate a Fortnite.
Essi sono valsi a Belvis i premi come Personalità dell'anno e Miglior Streamer, regalando al titolo della Epic Games il premio come Breakthrough Game per il 2018.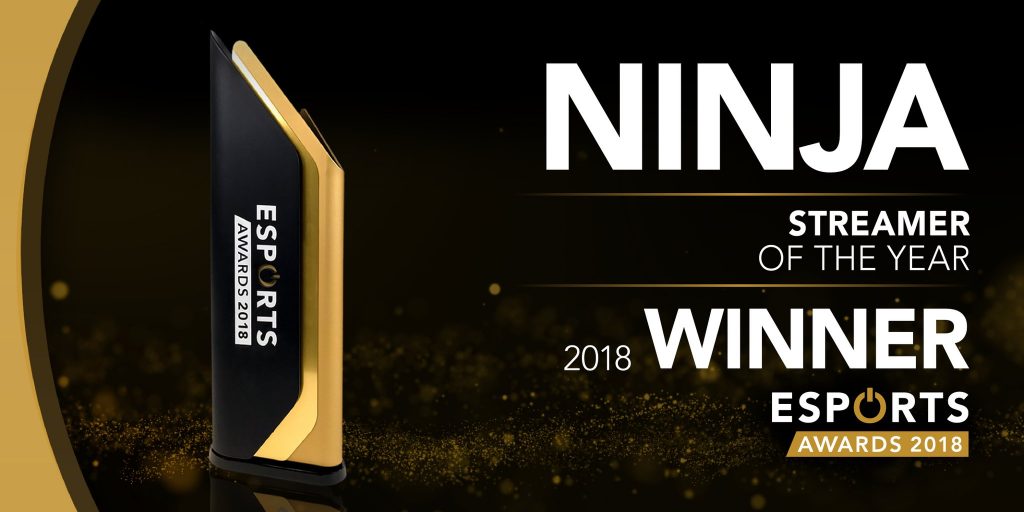 Gli FPS sugli scudi
Gli Esports Awards hanno incoronato gli FPS come categoria con il maggior numero di premi conquistati. Merito della triade formata da Overwatch, CS:GO e Call of Duty, le quali conquistano otto premi in diverse categorie.
Il titolo made in Blizzard vince il premio come miglior titolo dell'anno e miglior evento dell'anno con le Overwatch League, regalando alla casa di Irvine il titolo come miglior pubblisher dell'anno.
Il successo di CS:GO spetta principalmente agli Astralis e Oleksandr "s1mple" Kostyliev dei Natus Vincere. I primi, grazie alle sette vittorie di quest'anno, ottengono il premio come miglior team dell'anno. Il secondo, grazie anche ai vari MVP conquistati durante i vari tornei, vince il premio come miglior player nella categoria PC.
Call of Duty, passato in sordina rispetto agli altri due due, conquista due premi che sono stati assegnati a Kenny "Kenny" Williams dei 100 Thieves (Rookie dell'anno categoria console) a Clint "Maven" Evans (miglior caster)  e Dillon "Attach" Price come miglior giocata dell'anno.
Gli altri riconoscimenti
I Cloud9 vincono il premio come miglior organizzazione dell'anno, merito dei successi conquistati in vari titoli. Jacob Wolf ed ESPN Esports conquistano il titolo come miglior giornalista e miglior sito d'informazione.
Mosaad "Msdossary" Aldossary (FIFA – Rogue) viene eletto come miglior giocatore nella categoria console, mentre Gabriël "Bwipo" Rau (League of Legends – Fnatic) nominato come rookie dell'anno nella categoria PC.
Intel e Nvidia insigniti del titolo come miglior partner commerciale e miglior hardware provider. Infine, la Evolved Talent Agency viene eletta come agenzia dell'anno, mentre Davis "Hitch" Edwards (OpTic Gaming) e Milos Nedeljkovic (FACEIT) vincono rispettivamente come miglior fotografo e Unsung Hero.