"Two forces team up to combine two worlds of racing into one, hungry for success". Così il trailer sul sito ufficiale descrive FA Racing G2, il team di sim racing nato nel 2017 dalla collaborazione tra il pilota di Formula 1 Fernando Alonso e la org di Carlos "ocelote" Rodriguez, G2 Esports.
La squadra, fino a ieri composta dal solo Cem Bolukbasi e dal manager Danny Engles, si è finalmente allargata e ha dato spazio ad altri giovani campioni.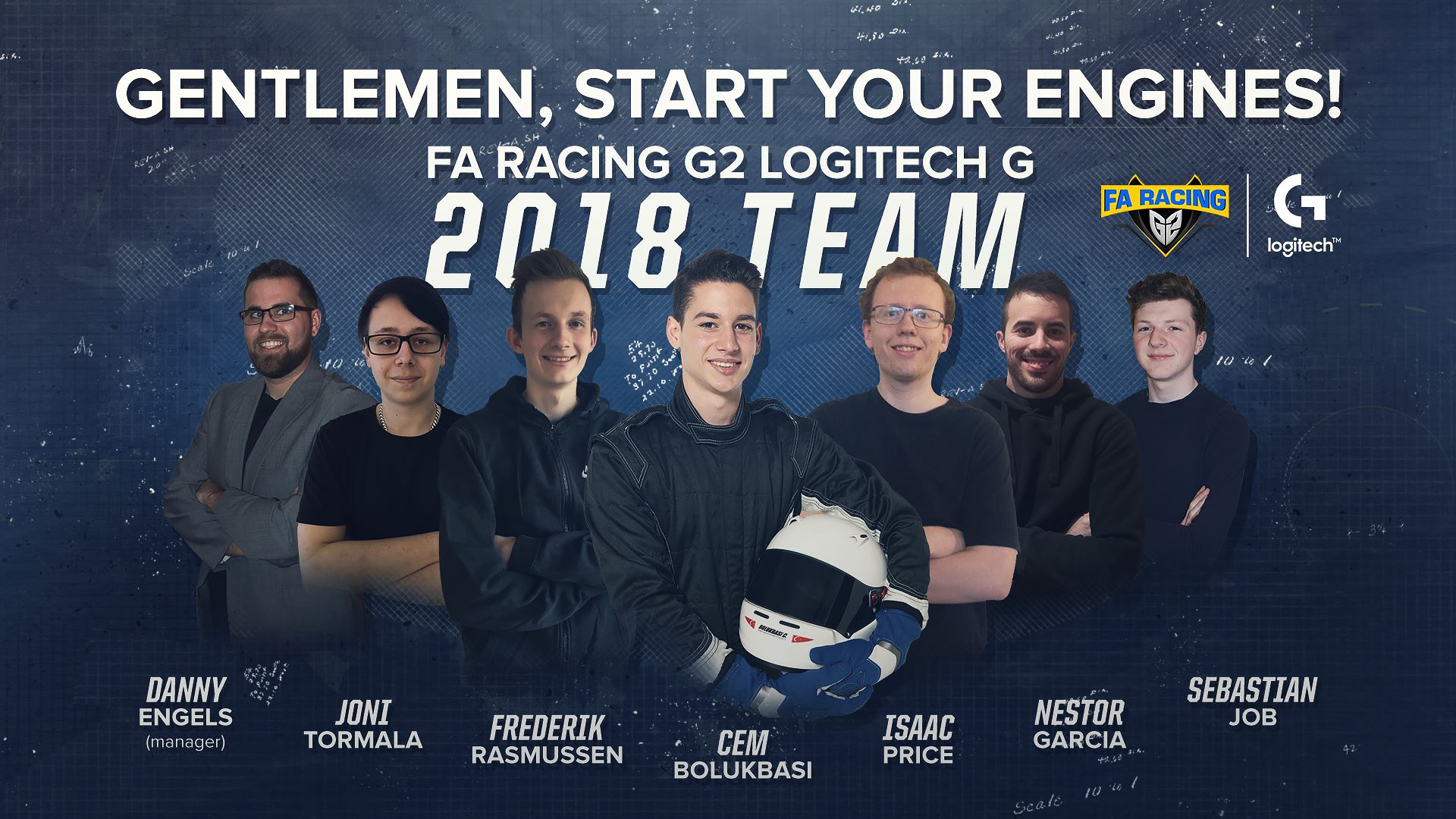 Si tratta di Isaac Price, Frederik Rasmussen, Sebastian Job, Joni Tormala e Nestor Garcia Jr. Tutti e 5 i giocatori hanno esperienza in campo internazionale e hanno collezionato ottimi piazzamenti nelle ultime competizioni del 2017.
A loro si è unito, nella serata di ieri, anche Fernando Perpiñan, vincitore della FA Racing G2 Logitech G Challenge le cui finali si sono disputate a Barcellona al Mobile World Congress.
Congratulations to Fernando Perpiñán Ochando! He won the @FARacingG2 #LogitechG Challenge and will be part of @alo_oficial's new esports team. Enjoy the ride! #MWCLogitechG pic.twitter.com/4W12LXcxuo

— LogitechG (@LogitechG) February 27, 2018
L'obiettivo del team sarà quello di affermarsi dei maggiori circuiti competitivi di sim racing, tra cui quelli di F1 2017/18, iRacing e Gran Turismo.
Il panorama, dallo scorso anno, si è espanso a vista d'occhio per i professionisti e gli aspiranti tali, grazie alla nascita di svariati tornei ufficiali. Tra i più noti senz'altro le F1 Esports Series, vinte a fine novembre dal giocatore britannico Brandon Leigh.
Lo stesso Alonso sembra riporre davvero grandi speranze ed energie nel progetto FA Racing G2, così come nello stesso esport:
«Le opzioni sono illimitate, è il futuro e vogliamo divertirci con questo», ha dichiarato il pilota a iusport. «Le cose stanno cambiando. Prima ci si metteva nei simulatori per arrivare a competere, ora ci si muove in entrambe le direzioni. Il mondo virtuale e reale vanno di pari passo».