QLASH Academy e TeS Gaming staccano i propri biglietti per Roma vincendo i rispettivi quarti di finale di Lega Prima.
In diretta sul canale Twitch ufficiale, le due squadre hanno battuto i propri avversari in due intense Best of 5, con le quali si sono assicurate la top 4 nella seconda stagione del campionato di League of Legends targato GEC.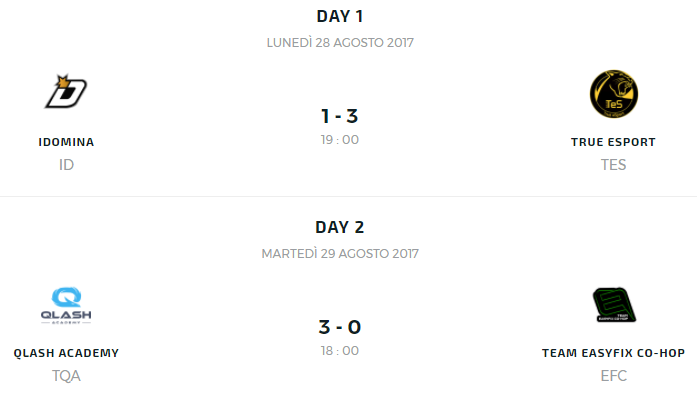 Le semifinali e il Gran Finale di Lega Prima si disputeranno anche quest'anno al Romics (7 e 8 ottobre). A scontrarsi con i primi in classifica e campioni in carica Forge saranno i TeS (in quanto seed più basso), mentre i QLASH si giocheranno l'accesso all'ultimo match del torneo contro gli Outplayed Black.
In lotta per la prossima stagione
Fortunatamente gli appassionati non dovranno attendere un mese intero per godersi qualche match tutto italiano di League of Legends. Il prossimo appuntamento sarà infatti il Promotion Tournament, che permetterà ai 2 team vittoriosi di lasciarsi alle spalle Lega Seconda e di approdare in Lega Prima.
I match di promozione si svolgeranno dal 4 al 6 settembre e vedranno impegnate 4 squadre: Racoon e Cyberground (ultime classificate alla Lega maggiore), RedShift Gaming e inFerno eSports. Questi ultimi sono riusciti ad agguantare l'ultimo slot disponibile grazie alla vittoria per 3 a zero nello spareggio con gli Electronic eSports Chaos.