Il Comicon Napoli giunge alla sua ventesima edizione e per festeggiare l'evento fa le cose in grande.
Nuovi spazi e grossi eventi sono in arrivo nella città partenopea dal 28 aprile sino al 1° maggio.
Il Gamescom, la costola videoludica del Comicon sotto la nuova direzione di Antonio "Tanzen" Fucito, si trasferisce nel padiglione 10 da 2030 MQ, le cui cinque sale saranno il teatro, per quattro giorni, di eventi di ogni genere.
EsportsCampania
Anche noi di TGM Esports saremo presenti in fiera, anche attraverso la realizzazione di una discussione sullo stato di salute degli esport in Campania.
Domenica 29 Aprile alle ore 11, il nostro ChernyVolk condurrà i presenti in un viaggio nel tempo, raccotando il passato, presente e futuro dell'universo competitivo regionale.
Lo accompagneranno due Virgilio d'eccezione: Fabrizio "Bode" Tavassi , icona storica della scena mondiale di Tekken, e Federica "MaeveDonovan" Campana, prima giocatrice di Hearthstone nostrana a competere ad alto livello a livello internazionale.
Tornei per tutti i gusti, dai pro…
Ricca anche la parte torneistica presente all'interno della rassegna. Oltre al già citato FIFA 18 Gazzetta Esports Challenge che avrà il suo epilogo con le fasi finali  il 28 e il 29 aprile,  il teatro partenopeo sarà la scena di un secondo evento di caratura nazionale.
Si tratta della Call of Duty WWII Gazzetta Esports Challenge, un Invitational da 12.500€ di montepremi con quattro dei più forti team della scena competitiva nazionale, i quali daranno spettacolo alla platea di Napoli il 30 aprile e il 1° maggio.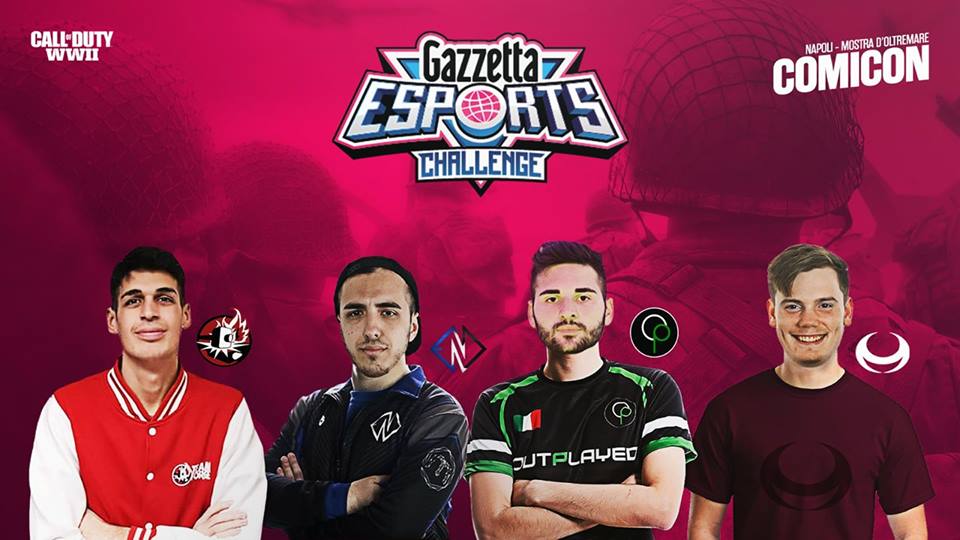 … ai casual
Anche i giocatori di tutti i giorni avranno la possibilità di confrontarsi con i tanti tornei organizzati dai vari stand presenti nell'evento partenopeo.
Si tratta dalla ricca offerta fornita dal gruppo This is Esports , delle sessioni di racing game con Red Bull e di un'intera area in tema Overwatch realizzata da Asus Republic of Games.