Torna il pieno regime il circus di Smash Bros: Ultimate con due importanti eventi che hanno contraddistinto lo scorso fine settimana.
La scena europea del popolare titolo Nintendo assiste al debutto del Super Smash Bros. Ultimate European Circuit, il campionato del vecchio continente che farà tappa anche in Italia con la sesta edizione dell'Icarus, in programma il prossimo anno.
Prima tappa del nuovo circuito è stata Ultrecht, in Olanda, sede del Syndicate 2019. Tra i partecipanti c'era una buona rappresentanza italiana, che però non ha brillato. Il migliore è stato C4rrot, sconfitto al secondo turno di Losers Bracket dal finlandese Lancelot.
Chi invece continua a dominare sulla scena europea è il francese Glutonny. Il portacolori degli Solary si conferma al vertice dell'Ultimate europeo e nell'ultimo atto in terra olandese il suo Wario ha subito dapprima il reset  della Samus del tedesco quiK per 3-1 per poi imporre la propria forza nel remach vinto col medesimo risultato.
It was looking tense but the European champion wins another European major after all! Congratulations to @GlutonnySSB🇫🇷 our #SuperSmashBrosUltimate champion of #Syndicate2019 🔥

The rest of our top 3 are:
🥈 @myR_quiK 🇩🇪
🥉 @SpaceSama 🇳🇱

full results 👇https://t.co/KTArfAzBpP pic.twitter.com/cPtwaLqqji

— Syndicate #Syndicate2019 (@SyndicateNL) October 28, 2019
La vittoria olandese porta Glutonny a 300 punti e in vetta della classifica europea con una distanza di 60 punti dallo stesso quiK.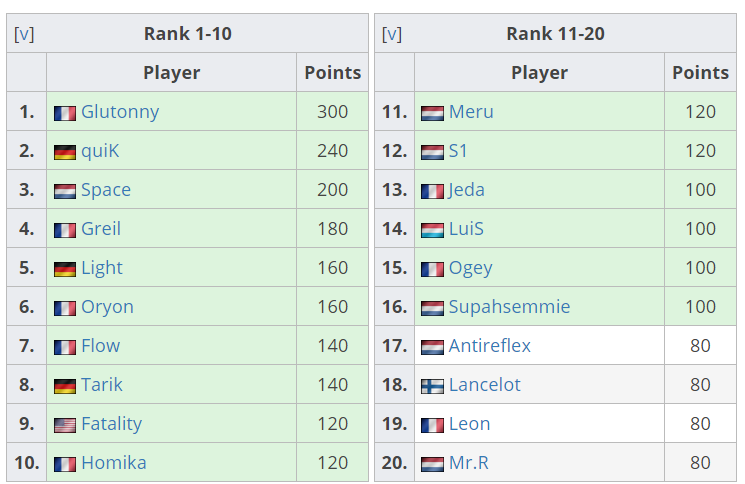 Summit a stelle e strisce
Da Ultrecht si trasferiamo a Los Angeles dove la Beyond the Summit ha riaperto la sua casa per il secondo Summit dedicato ad Ultimate. I migliori rappresentanti della scena, arrivati tra inviti e tornei di qualificazione, si sono dilettati nei vari tornei realizzati dall'organizzazione.
Parte del leone è stato il torneo in singolo dove, ancora una volta, MKLeo si conferma il re assoluto della categoria. Pur partendo dal Losers Bracket, il Joker messicano riesce a conquistare l'ennesima finale dove ad attenderlo c'era Samsora. Un match senza storia dove il rappresentante degli Echo Fox dapprima ottiene il reset per 3-0 per poi vincere il Summit con lo stesso risultato.
The #UltimateSummit 2 Final Results!

Thanks again for tuning in!

Until next time… 🥰 pic.twitter.com/Drl8dpqVKl

— Beyond the Smash (@BTSsmash) October 28, 2019