Lo StarLadder ImbaTV Minor ha rappresentato per alcuni team l'ultima possibilità di accedere al Major che concluderà la stagione e proseguire la corsa verso l'accesso diretto al The International 2019.
Otto le squadre ai nastri di partenza in quel di Kiev e tra queste ci sono anche gli storici Mineski, alla disperata ricerca di quel posto nelle finali di Shanghai.
Il team filippino non è andato purtroppo oltre il terzo posto nel girone B, rimanendo dietro a Ninjas in Pijamas e Team Sirius. Il risultato ha provocato l'eliminazione dei Mineski non solo dalla competizione ma anche dalla corsa al più importante evento dell'anno.
Chi invece ha fatto centro sono stati i Ninjas in Pijamas. Il team svedese, ormai libero dal fardello della qualificazione, ha conquistato lo Starladder ImbaTv Minor e i suoi 125.000€ di primo premio.
Nell'ultimo atto della rassegna, Fata e compagni  hanno affronto in un derby svedese gli Alliance. Una sfida in realtà sofferta, dove le forze in campo sono si sono affrontate ad armi pari. La più grande dimostrazione di questo equilibrio è arrivata in un quarto set durato 60 minuti e vinto, alla fine, dagli Alliance. Le forze dei NiP hanno avuto la meglio sugli avversari solo nel tiebreak, grazie soprattutto a un'impressionante prestazione del norvegese Ace e del suo immortale Meepo.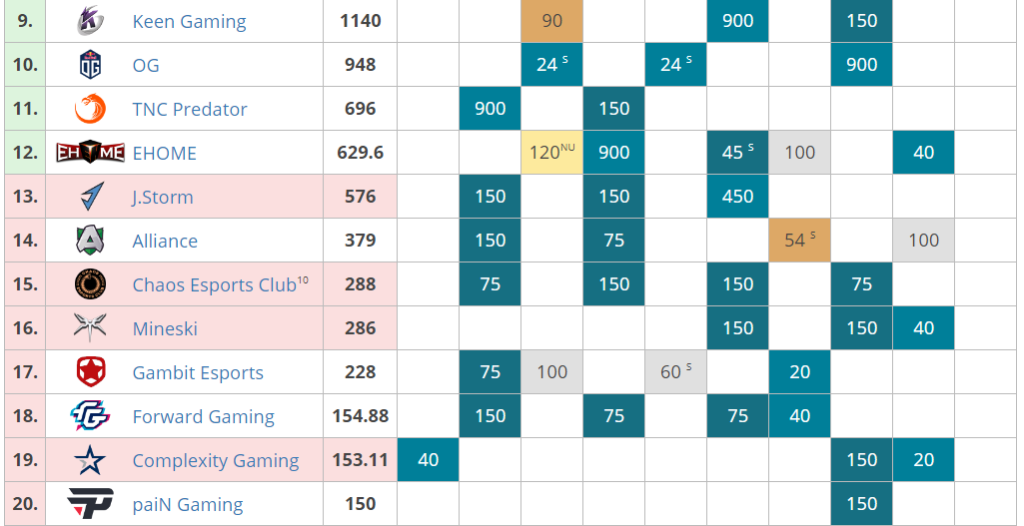 Sebbene nessuna squadra abbia raggiunto a Kiev i punti necessari all'accesso diretto al The International, l'uscita di scena dei Mineski fa si che rimangano solo 8 team in corsa per gli ultimi 4 posti disponibili. Questa gara troverà il suo epilogo il 22 Giugno all'Epicenter di Mosca, teatro dell'ultimo Major della stagione.