Nuovo appuntamento per le Youtube Most Watched, le classifiche dei titoli più visti sul famoso portale della play rossa. Ottobre è stato il mese in cui ci sono stati grossi movimenti all'interno delle due classifiche.
Esports Charts
League of Legends conferma la sua posizione al vertice all'interno della Esports Charts. 25,6 milioni di ore sono state dedicate alle prime fasi dei Worlds 2018, un quantitativo tale da creare un canyon tra il MOBA made in Riot e CS:GO, secondo in classifica, fermo a 1.8 milioni. Terza piazza per Clash Royale con 1.3 milioni, che ha raggiunto il più basso gradino del podio grazie alle varie dirette che si sono focalizzate sulle fasi finali dei tornei regionali della Clash Royale League. Ottimo Ottobre anche per i battle royale. Sia Fortnite che PUBG hanno risalito la classifica come salmoni, arrivando in quinta e ottava posizione.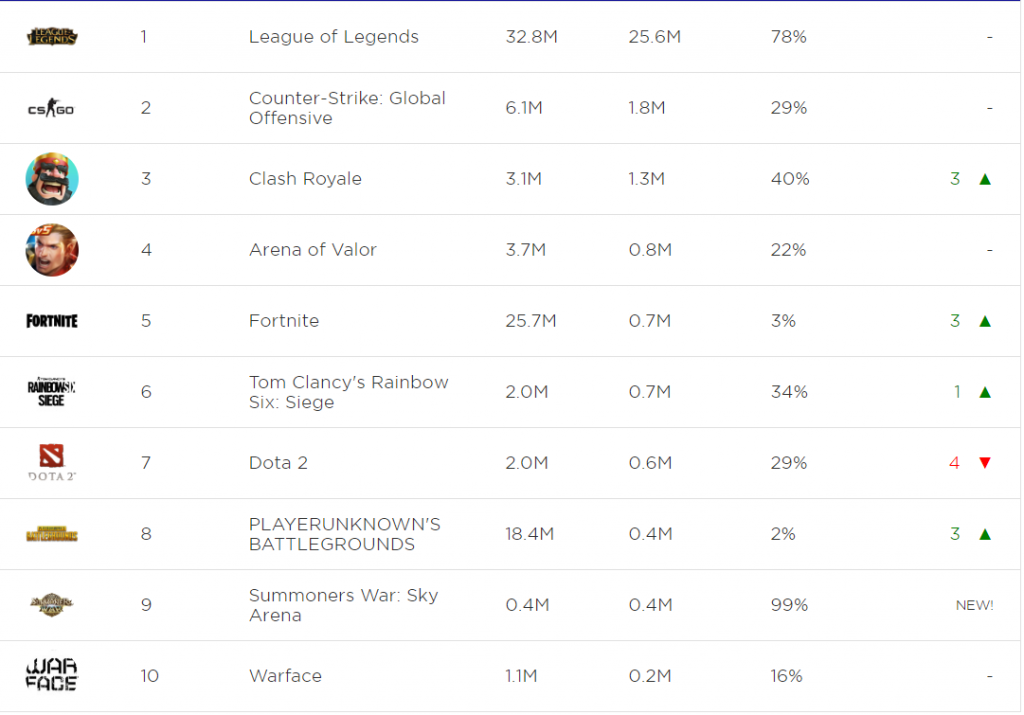 Classifica generale
Anche la Youtube General Chart d'Ottobre è fortemente influenzata dai Worlds, che hanno portato League of Legends a conquistare il vertice di questa classifica. Ben 7 milioni le ore di distanza tra LoL e Fortnite, che vede comunque ripagato lo sforzo fatto nell'ultimo periodo nel migliorare la propria situazione nella classifica Esports. Ottobre è stato anche il mese dell'arrivo di tre new entry, che si sono subito inseditae nella  Top Ten. A far da capofila è stato Call of Duty Black Ops 4, che ha sgomitato fino alla quarta posizione con 8 milioni d'ore. Settima posizione occupata da Free Fire, ennesimo titolo della Garena, mentre l'ottava viene conquistata da Fifa 19.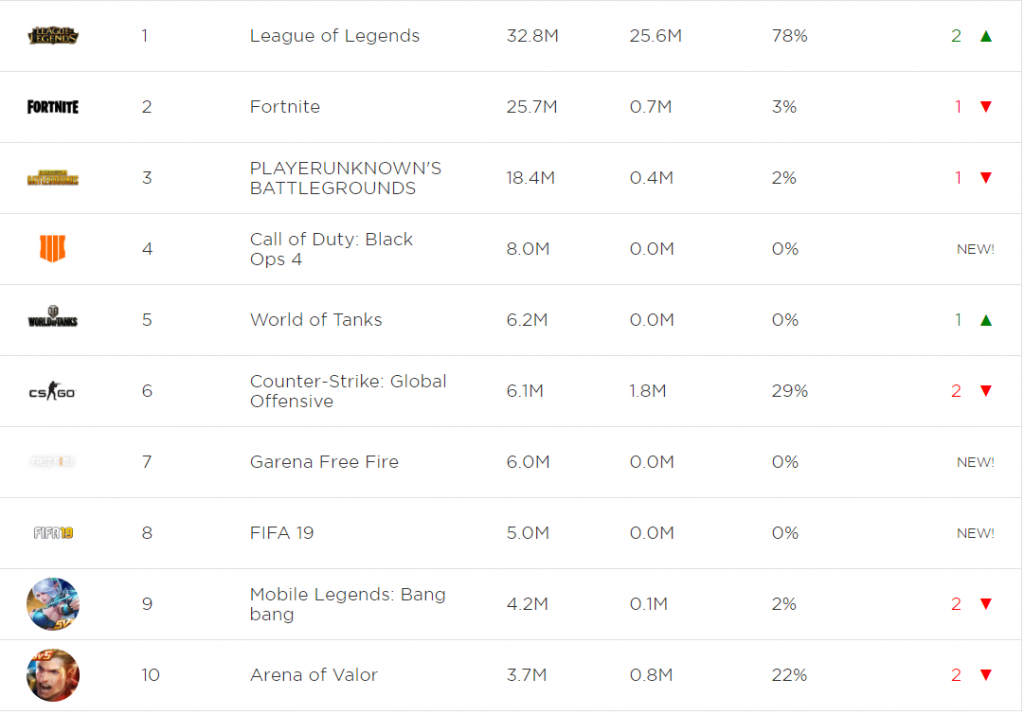 Commenti