Il FACEIT Major è cominciato. Il secondo Major di CS:GO della stagione è arrivato a Londra con il New Challengers Stage.
Sedici i team impegnati in questa prima fase, utile per determinare le migliori otto che andranno il New Legends Stage.
Le promosse
Team Liquid e Ninjas in Pijamas sono state le migliori di questa fase. Entrambi i team hanno staccato il pass per la seconda fase da imbattuti.
I nordamericani hanno mostrato ottime prestazioni contro Optic Gaming ed HellRaisers per poi chiudere la pratica qualificazione con la vittoria al supplementare contro i Vega Squadron.
Percorso analogo anche per i NiP, che hanno ottenuto la qualificazione dopo le convincenti prestazioni contro Virtus.pro e Tyloo nonché nella maratona contro gli Astralis, conclusa a favore degli svedesi per 28-26.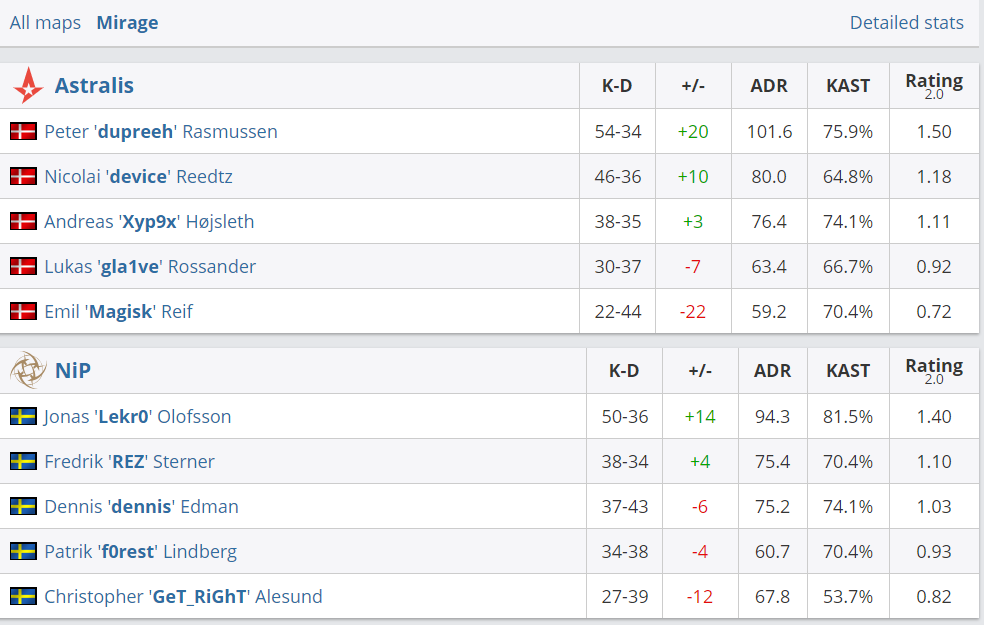 Conferme per Astralis, Complexity ed HellRaises, arrivati alla fase successiva col punteggio 3-1.
Sorprese, invece, tra i team qualificati col punteggio di 3-2. Oltre ai BiG, a passare il turno sono stati i cinesi TyLoo e i russi Vega Squadron, (capaci di eliminare i North col punteggio di 2-0).
Le bocciate
A salutare il FACEIT Major dopo la prima settimana sono stati 8 team.
Tra i delusi rientrano i North. Per i vincitori del DreamHack Masters un London Major da dimenticare, il quale porta una coda di polemiche da parte dei giocatori danesi verso l'organizzazione.
Honestly the worst major I have attended. Bad fps whole tournament, bad headset first two rounds, cant hear footsteps of teammates and opponents, using 20 minutes in a deciding game to qualify on testing footsteps when u rely so much on sound and not sure Its working. 1/2

— Mathias Lauridsen (@MSLcsgo) September 9, 2018
Its not the reason we went out, everyone played on the same conditions. I just think Its so dissapointing that this happens at a major. Hope they fix it for the later stage, it was horrible conditions. And I hope ESL get all majors, so we cant keep getting dissapointed 2/2

— Mathias Lauridsen (@MSLcsgo) September 9, 2018
Tra le compagini escluse rientrano anche i Virtus.PRO, ormai lontani parenti di quelli di due stagioni fa. I polacchi hanno salutato Londra con l'ultimo posto in classifica, risultato che conduce a pensieri di ritiro da parte di alcuni giocatori tra cui PashaBiceps.