Dopo aver sostenuto la stagione inaugurale della Overwatch League, Toyota ha deciso di rimanere nell'ambito dell'esport e degli FPS. Grazie alla multinazionale giapponese, la Thailandia avrà il suo primo evento internazionale (Major) di Counter-Strike: Global Offensive: il Toyota Master Bangkok 2018.
Il torneo si terrà dal 23 al 25 novembre e metterà in palio un montepremi complessivo di 100 mila dollari. Quattro dei 10 team partecipanti saranno direttamente invitati dagli organizzatori – tra di essi è già stato ufficializzato il nome dei Detroit Renegades. Le altre 6 squadre potranno invece accedervi attraverso delle qualifiche regionali, che comprenderanno Nord America, Europa, Cina, Sud-est Asiatico, Comunità degli Stati Indipendenti (CIS) e la stessa Thailandia, secondo il seguente calendario:
CIS: 20-24 settembre
Europa: 23-27 settembre
Nord America: 28 settembre – 2 ottebre
SEA – 4-8 ottobre
Cina – 7-11 ottobre
Thailandia – 6-19 ottobre
Il gran finale dell'evento sarà ospitato nell'Indoor Stadium Huamark, della capienza di 10 mila posti.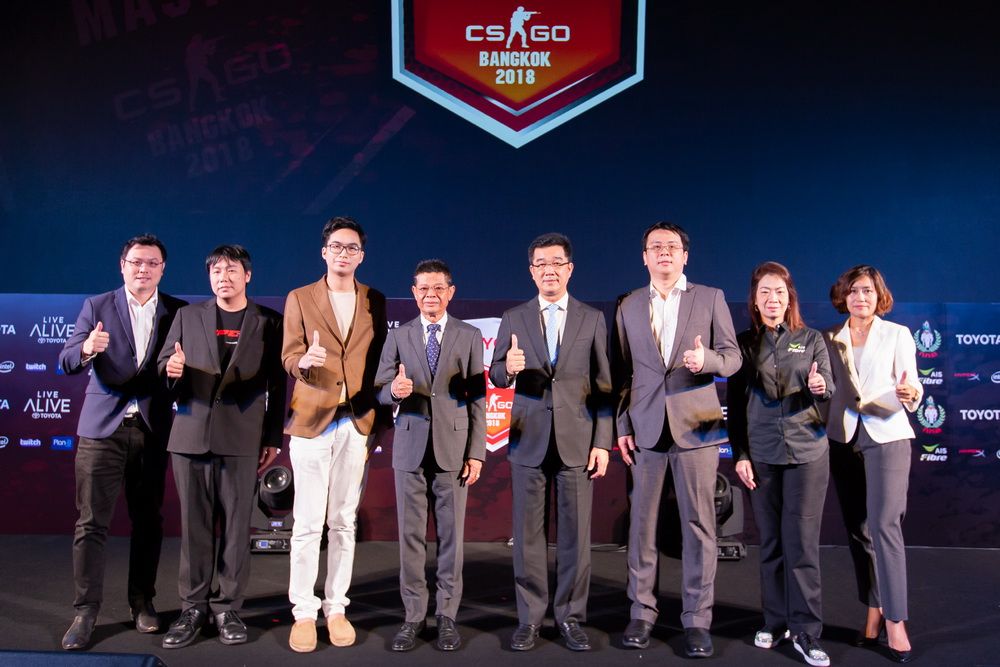 We realise that the lifestyle of the young generation has changed according to modern technology. As a result, we have stepped up to catch up with the trend, especially on our policy to encourage young people to live their way of lives
–Wutthikorn Suriyachantananon, Deputy Managing Director of Toyota Motors Thailand
Tra i partner del Toyota Master Bangkok 2018 figurano già Twitch, Intel, AIS Fibre, HyperX, Plan B media e Singha Drinking Water.