Tre team e un primo premio da 11 milioni di dollari. Il The International 2018 ha dato i suoi verdetti, distruggendo i pronostici  fatti alla vigilia.
La giornata alla Rogers Arena è iniziata con la finale della parte bassa del tabellone tra Evil Geniuses e PSG.LGD, per la conquista dell'ultimo posto per la finalissima.
È stato un match a senso unico, dove a spuntarla sono stati i cino-parigini. Un 2-0 senza appello in cui gli Evil Geniuses hanno dovuto subire le folate offensive di Ame e Sommus.
Il primo chiude con un differenziale netto in gold di 45.2K rispetto al suo diretto avversario (Cr1t-). Per il secondo un K/D/A totale di 25.5 come biglietto da visita per la sfida finale contro gli OG.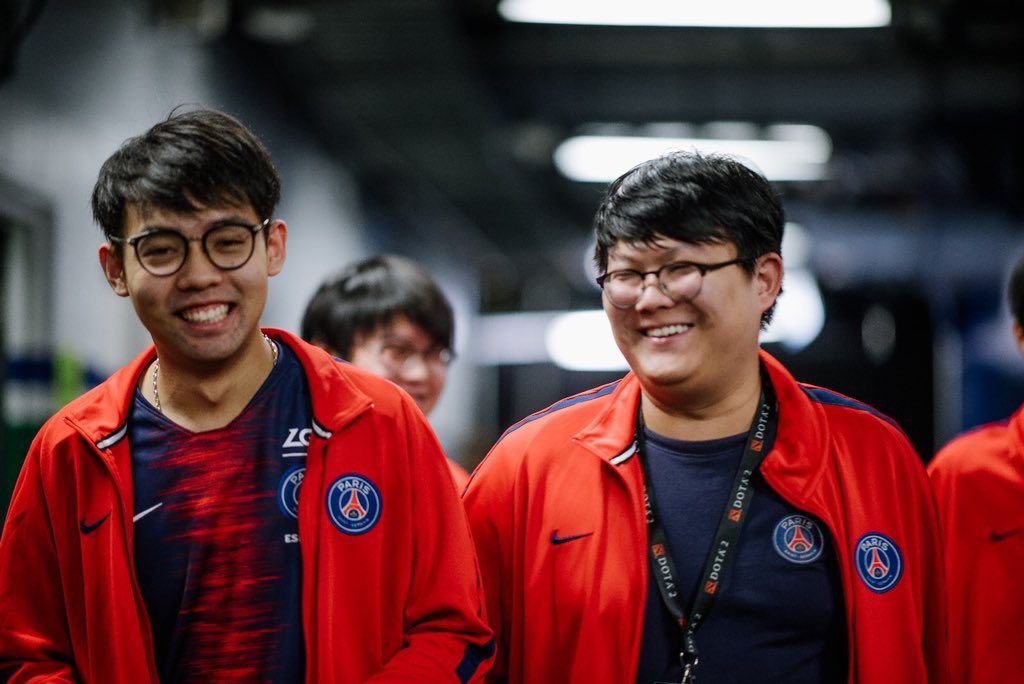 La Gran Finale: l'inizio "made in Cina"
Il gran finale  di The International 2018 si è deciso in questa rivisitazione della sfida tra Davide e Golia.
Game 1: Trentaquattro minuti di continui scontri che hanno portato gli OG a vincere il primo game. A spiccare è stata la stella di Ana; l'australiano e il suo Spectre hanno trascinato gli europei alla vittoria grazie a una prestazione personale da distruttore – 31.4K danni agli eroi nemici e 4.8K di danni alle strutture nemiche.
Game 2: La reazione cinese non si è fatta attendere. Trentotto minuti di continue offensive dei PSG.LGD hano condotto i cino-parigini al punto del pareggio.
Non esiste un protagonista in questo set, ma le prestazioni di Chalice ( 13.5 di K/D/A con Enchantress) ed Ame hanno spiccato rispetto alle altre.
Game 3: Le folate offensive degli LGD trovano continuità anche nel terzo set. Trentaquattro minuti dove gli OG spariscono dal match, che termina con un 25-50.
La storia si ripete
Game 4: Il punto di svolta di questa finale arriva nel game 4, con i cinesi a un passo dalla vittoria.
Il set riprende ciò che si è visto nel game precedente, con gli orientali autentici mattatori fino al minuto 45, quando inizia la rimonta degli OG. Al minuto 52 una double kill di Ceb inizia l'azione che porta a distruggere gran parte della base nemica. Al minuto 60 entra in scena Ana con il suo Phanton Lancer, che dapprima riesce a sopravvivere a un fight a team compatti e poi conquista il Roshan in solitaria. Una decisiva folata per la conquista del 2-2, che rinvia il tutto al quinto e decisivo game.
Game 5: Entrambi i team, stremati dalla fatica, arrivano al game 5 gettando le residue forze rimaste. È una partita senza esclusione di colpi di trentasei minuti, dove a prevalere sono gli europei spinti ancora una volta da Ana in versione monumentale con il suo Ember Spirit da 15/7/16, il quale trascina gli OG alla vittoria del The International 2018
Against all odds, we stood united, fought until the very end and became your #TI8 Champions!

The Dream is now real. @OG_BDN0tail @7ckngMadDOTA @iamJERAX @TopsonDota @anadota99 #DreamOG pic.twitter.com/cDc6CGvKyW

— OG (@OGesports) August 26, 2018