La stagione regolare della NBA 2K League si è chiusa questa notte, dopo 12 settimane di scontri e 3 tornei intermedi.
A conquistare la vetta della classifica sono stati, senza sorprese, i Blazer5 Gaming. Dopo la vittoria del The Turn lo, scorso giugno, la formazione ha continuato a macinare successi, chiudendo le la propria corsa con 12 vittorie su 14 partite.
Alle loro spalle i rivali 76ers, con 10 vittorie e 4 sconfitte.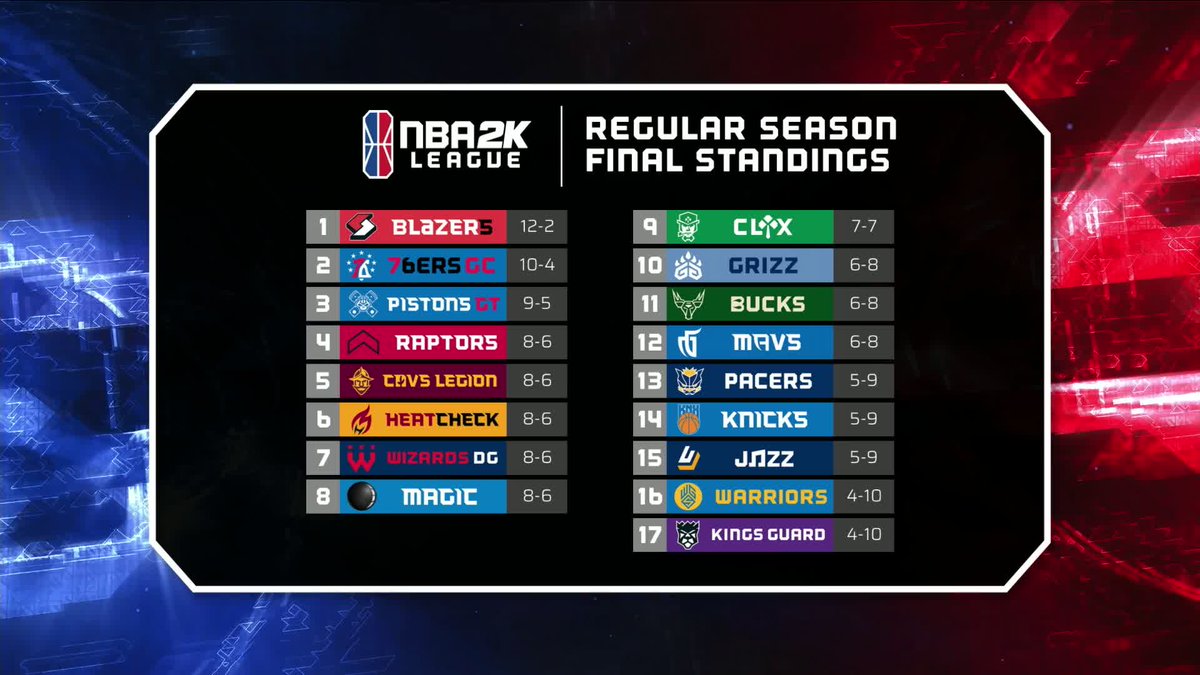 In occasione dell'ultima giornata di campionato sono stati anche assegnati i premi della stagione 2018. A vincere quello più ambito, ossia quello di MVP, è stato uno dei due center dei Blazer5, Dayne 'OneWildWalnut' Downey.
Con i suoi 278 rimbalzi totali (una media di 13,2 a partita) e i suoi 51 blocchi (2,4 a partita) ha scavalcato altri agguerriti contendenti, come Boo Painter (al quale è andata, comunque, la miglior giocata), Dimez, Ofab o Hood.
Ecco la lista completa dei trofei assegnati:
Most Valuable Player: Dayne 'OneWildWalnut' Downey (Blazer5 Gaming)
Coach of the Year: Duane Burton (Pistons GT)
Defensive Player of the Year: Dayne 'OneWildWalnut' Downey (Blazer5 Gaming)
Community Engagement Award: Raptors Uprising GC
Sportsmanship Award: Tilton 'xTFr3sHxX' Curry (76ers GC)
Play of the Year: Austin 'Boo Painter' Painter (Wizards District Gaming)
Tutto pronto per i playoff
Naturalmente, dopo la stagione regolare della NBA 2K League ci saranno i playoff. Il vero campione della torneo ufficiale NBA 2K verrà proclamato al termine di altre due giornate da non perdere, dal 17 al 18 agosto.
La più grande sorpresa sarà, naturalmente, la formazione dei Knicks. Nonostante il suo quattordicesimo posto in classifica, la squadra è riuscita a qualificarsi alla fase successiva grazie alla sua inaspettata vittoria del terzo e ultimo torneo intermedio (The Ticket), lo scorso 14 luglio.
L'ultima fase del campionato inizierà a mezzanotte (ora italiana) con lo scontro tra i secondi classificati 76ers GC e i Wizards District Gaming. Un'ora dopo sarà il turno di Pistons GT vs Heat Check Gaming, mentre a seguire potremo assistere a Raptors Uprising GC vs Cavs Legion GC. A chiudere la giornata saranno proprio i Blazer5 Gaming e i Knicks Gaming.
Le partite di sabato incominceranno, invece, alle 17:00 italiane.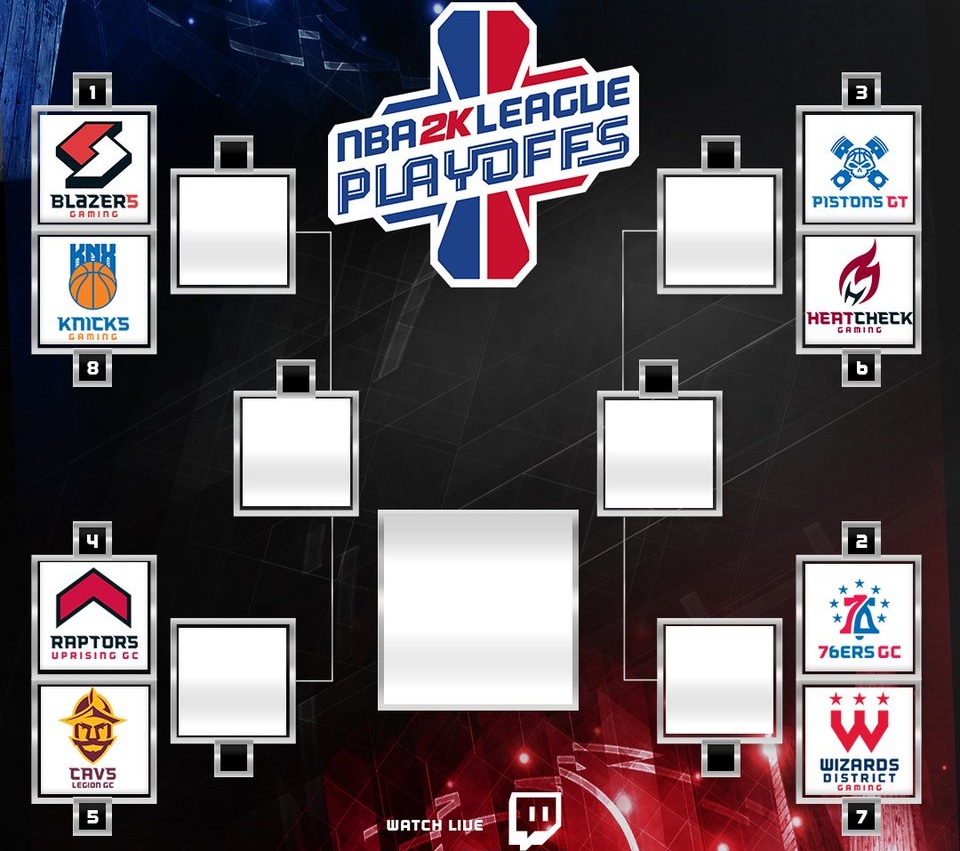 Tutti gli incontri saranno trasmessi in diretta sul canale Twitch ufficiale di NBA 2K League.