Il Vodafone Theatre di Milano, questo weekend, è stato il centro del mondo esportivo italiano con le finali ESL Italia Championship summer 2018.
Tre tornei sono giunti all'epilogo dopo una lungo percorso e hanno messo in palio un montepremi di 30.000 euro.
Dopo un sabato all'insegna delle semifinali, l'intera giornata di domenica è servita per incoronare i nuovi campioni di League of Legends, CS:GO e Rainbow Six Siege.
League of Legends
Questa lunga domenica di esport italiano è iniziata con la finale di League of Legends. Sullo stage milanese è andato in scena con un nuovo capitolo della sfida tra Outplayed e Team Forge.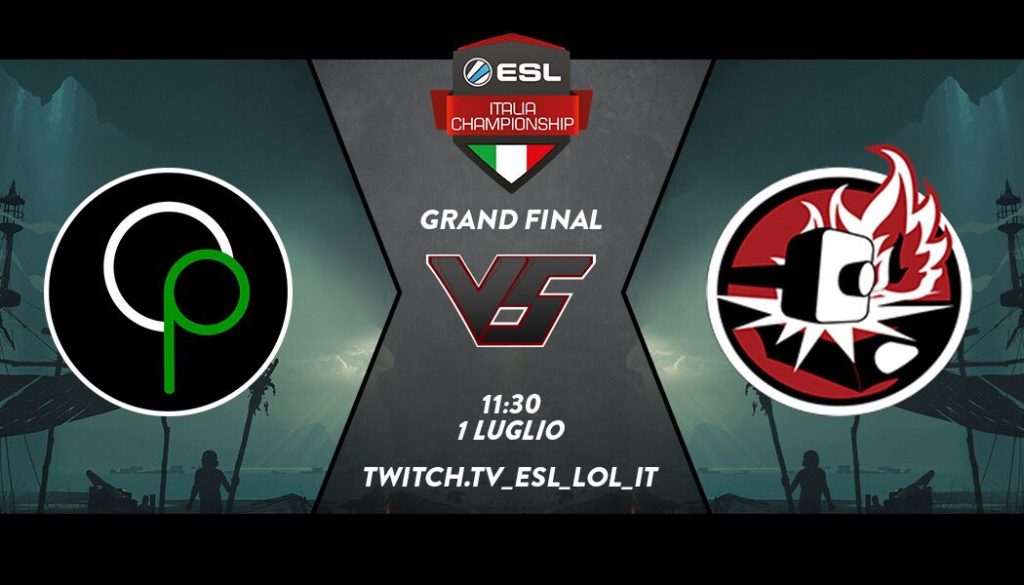 Il match ha ha regalato emozioni al pubblico presente con azioni e giocate che hanno reso la sfida equilibrata in ogni suo aspetto. A spuntarla sono stati i neroverdi con il punteggio di 2-0, vittoria che porta il saldo stagionale della sfida tra i team sul 2-1 in favore di Dr.Matt e compagni.
Counter-Strike: Global Offensive
Il Team Forge è stato presente anche nella finale di CS:GO contro i rinnovati Mkers, in quella che può essere considerata come una rivincita delle finali italiane IeSF al Milan Games Week dello scorso anno.
Il match è stato combattuto da ambo le parti, con i Mkers subito in vantaggio dopo la conquista di Cache per 16-9. In tutta risposta, Kimera e soci hanno rifilato agli avversari un 16-5 su Train, rinviando il discorso nella decisiva Inferno.
Nella terza mappa entrambi i team hanno lasciato tutte le forze residue sul terreno di gioco. L'esito dell'incontro è stato deciso soltanto nelle ultime battute con un mancato disinnesco della bomba sul 14 pari e una double kill di Pier all'inizio del 15-14, che ha portato il titolo in casa Forge.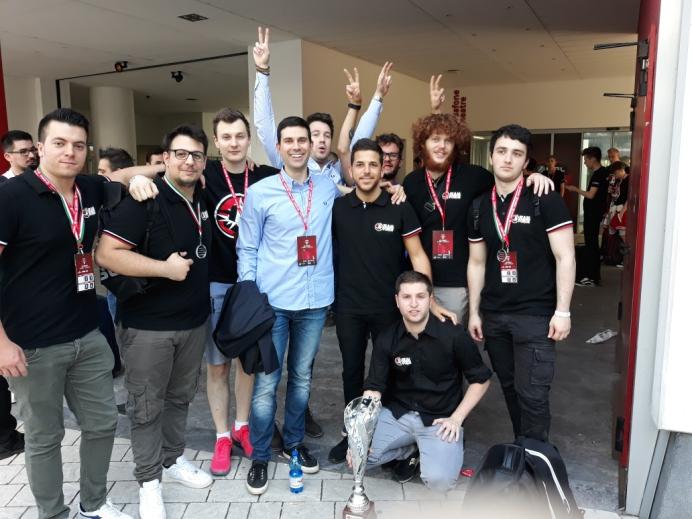 Rainbow Six Siege
Il weekend milanese si è concluso con la finale dello sparatutto made in Ubisoft tra i padroni di casa degli EnD Gaming e gli iDomina Esports.
Come per CS:GO, anche in questa sfida il risultato è rimasto in bilico sino agli ultimi istanti della contesa, dove a prevalere sono gli EnD. I padroni di casa sono riusciti a conquistare la scena milanese con un doppio 6-4.
La vittoria delle finali ESL Italia Championship summer 2018 ha dato un bel boost di morale ai nerazzurri in vista del prossimo impegno, che li vedrà in quel di Valencia per il DreamHack.