Con un annuncio emesso ieri mattina, la Italian e-Ssports Association ( ITeSPA n.d.a) ha comunicato l'apertura delle iscrizioni per i tornei che decreteranno del suo nuovo team Italia. La Nazionale ITeSPA competerà nel decimo Esports World Championship di IeSF, che si svolgerà il prossimo novembre in Taiwan.
Titoli e modalità
I titoli presenti in questa edizione del World Championship saranno League of Legends, Counter-Strike: Global Offensive e Tekken 7.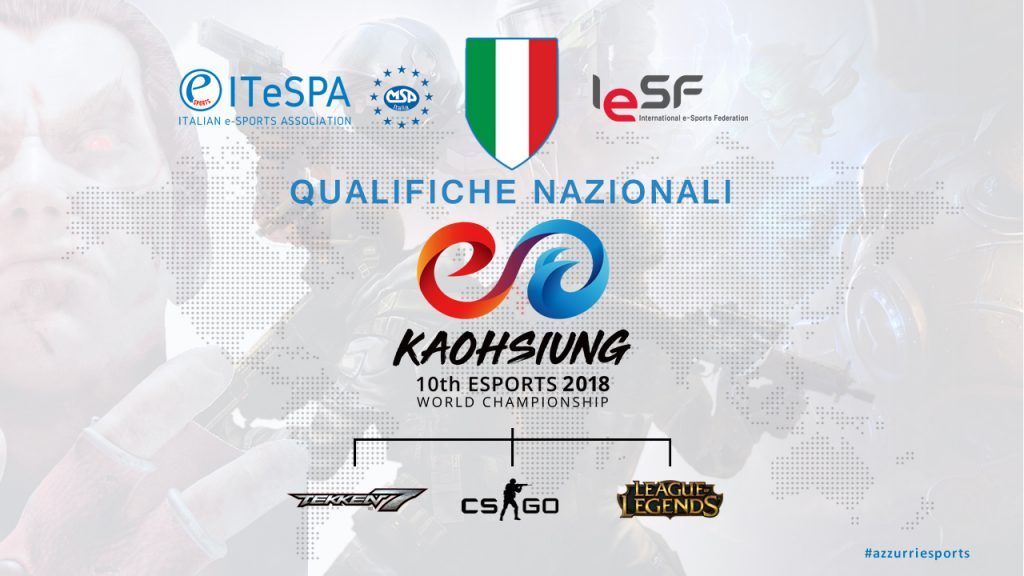 ITeSPA ha previsto la realizzazione di un fase online con tornei di qualifica che si svolgeranno tra i mesi di giugno e luglio.
Le migliori  squadre e i finalisti del torneo di Tekken passeranno alla fase finale, che si svolgerà offline nel mese di settembre.
Fasi di qualifica e fasi finali dei vari tornei saranno trasmesse sui canali Twitch di Nazionale ITeSPA (League of Legends e Tekken 7) e KnifeRound (CS:GO).
Per maggiori informazioni, vi rimandiamo al comunicato ufficiale emesso dall'associazione, completo di regolamento.