Dopo l'appuntamento con le Twitch Most Watched, diamo uno sguardo anche alla classifica stilata su YouTube.
Esports Chart: l'ascesa di un Mobile
Come per Twitch, la classifica esport su YouTube è in mano a League of Legends.
Il popolare MOBA made in Riot Games ha collezionato 11.1 milioni di ore di eventi, trasmessi principalmente sui canali della stessa casa produttrice.
Nella Top 10 di questo mese, l'attenzione è focalizzata su un titolo della famiglia dei battle royale di tipo mobile. Si tratta di Rules of Survival.
Il prodotto della NetEase è stato l'autentica sorpresa di questo mese: il World Championship del 24 Marzo a Shanghai  è stato trasmesso per 180 mila ore dai vari canali Youtube, il che ha generato un balzo di 173 proiettando il titolo in settima posizione.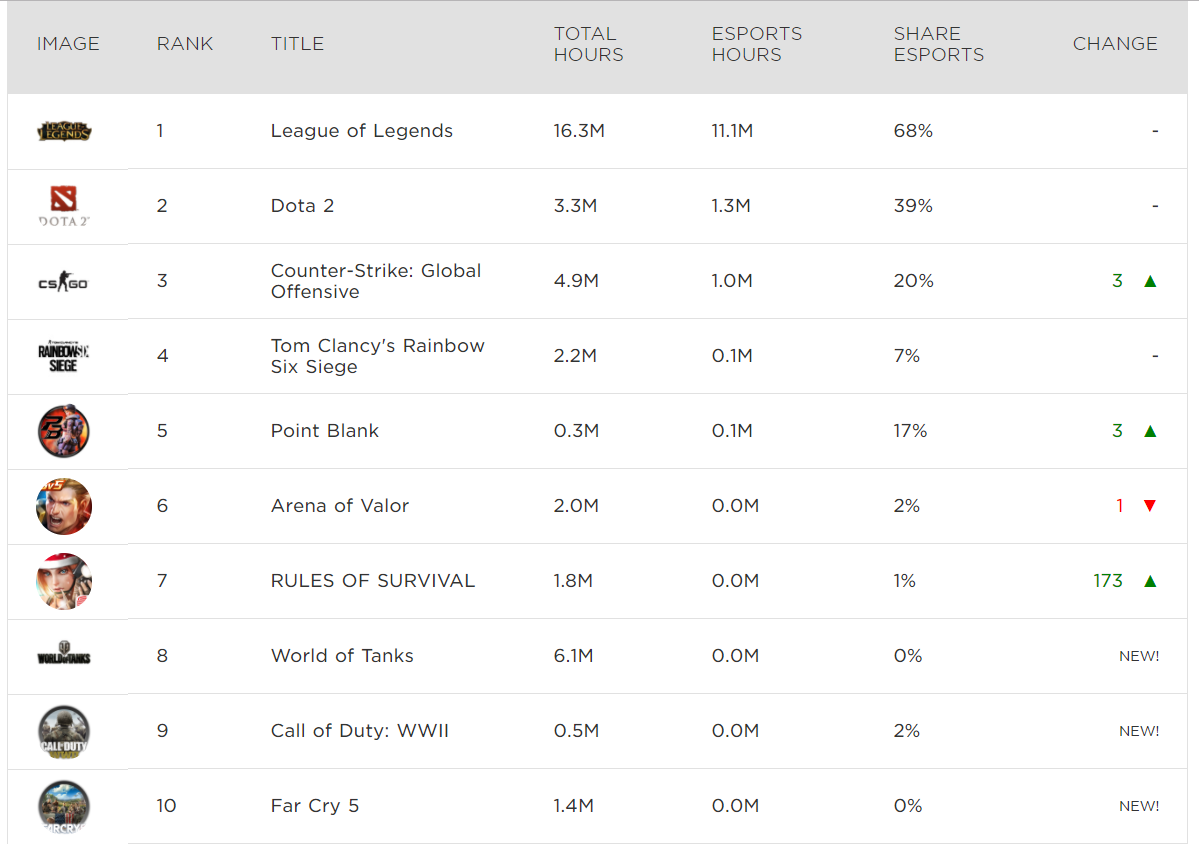 General Chart: la storia non cambia
Differentemente da Twitch, il mese di Marzo su Youtube ha visto la lotta al vertice tra Fortnite e League of Legends.
A spuntarla è stato il titolo della Epic Games, che guadagna la vetta della classifica generale con le sue 24.2 milioni di ore spodestando il MOBA della Riot Games, fermo a 5.2.
La classifica generale vede tanti titoli guadagnare posizioni grazie alle ore dedicate dai vari streamer, in particolar modo Clash Royale. Il mobile game della Supercell, con i suoi continui aggiornamenti, ha guadagnato tre posizioni piazzandosi al nono posto con 3.1 milioni.
Altri titoli che mostrano il segno positivo sono World of Tanks (4°), Minecraft (5°) e Mobile Legends (6°).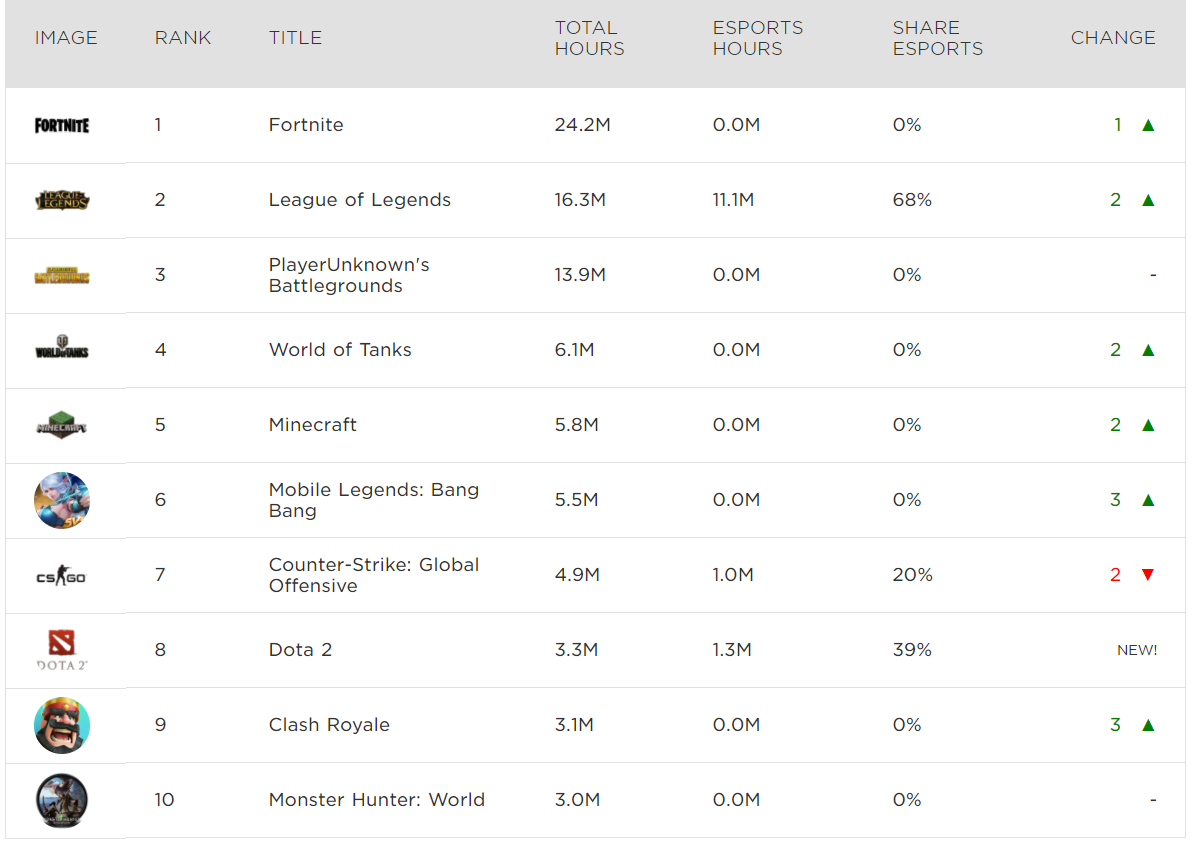 Commenti