È il sorridente Jakattack a vincere l'Hearthstone Championship Tour – Sydney Tour Stop 2018 e a portarsi a casa il montepremi di 15.000$.
Una scalata ardua
Il neozelandese dal caratteristico sorriso è riuscito a farsi strada in una top16 gremita di numerosi giocatori molto competitivi e ben preparati come Akumaker, ProfessorOak e lo stesso secondo classificato: Odyssey.
Le classi scelte per vincere il Sydney Tour Stop 2018 sono molto interessanti. Oltre a dei classici Secret Mage e Cube Warlock adattati al metagame da torneo, Jakattack porta uno Spiteful Priest, mazzo dai risultati incerti in torneo, ma che nelle mani giuste, può portare a grossi risultati.
La sorpresa di tutti, avviene con l'ultima classe scelta: Paladin, che a differenza del solito Murloc Paladin o Dude Paladin, si orienta alla strategia dell'anti aggro e all'annientamento dei Control tramite la combo OTK del potere eroe di Uther of the Ebon Blade.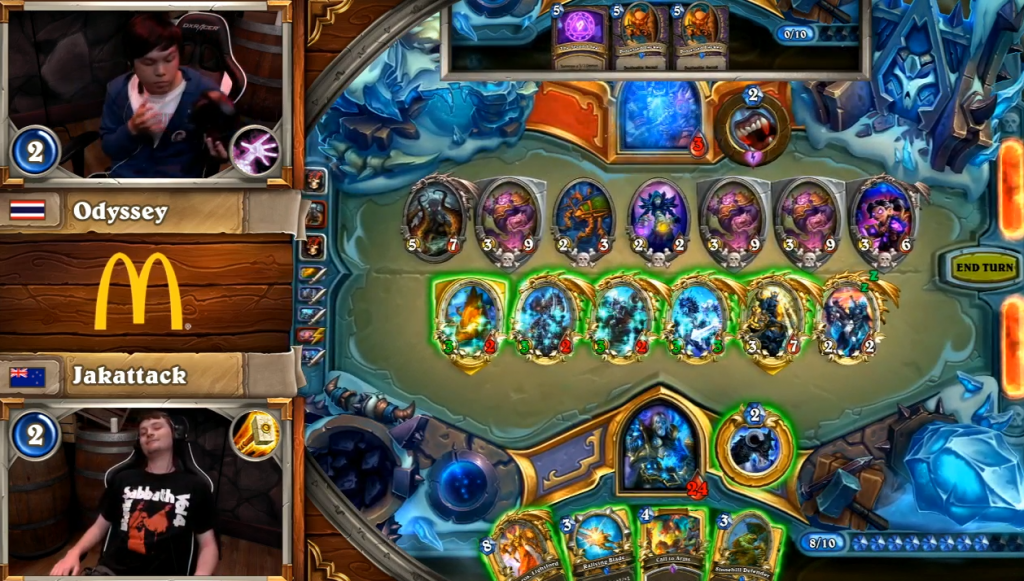 È proprio quest'ultimo mazzo che ha fatto vincere il Sydney Tour Stop 2018 a Jakattack, che ha evocato in campo tutti e 4 gli Horseman annientando istantaneamente l'avversario.