Luglio è stato un mese ricco di eventi. I tanti appassionati hanno seguito i vari appuntamenti di esport attraverso la piattaforma streaming Twitch e, ogni mese, il portale Newzoo.com ha realizzato la classifica dei titoli più seguiti.
Classifica esport: cambio alla vetta
Il mese trascorso ha visto un cambio al vertice della classifica degli esport più visti, dove a farla da padrona è Counter-Strike: Global Offensive.
Lo sparatutto made in Valve ha scavalcato League of Legends, grazie alle sue 51,6 milioni di ore trasmesse. Merito d tanti eventi tra i quali le ESL One Colonia e il PGL Krakow che hanno tenuto incollati allo schermo milioni di utenti. La palma del "canguro" del mese spetta però a Street Fighter V: il titolo della Capcom, grazie al supporto ottenuto attraverso l'EVO 2017, con le sue 1,6 milioni di ore è rientrato in classifica alla posizione numero 8. Menzioni d'onore ottengono Hearthstone, che balza sul podio scavalcando Dota 2, e StarCraft II, il quale ottiene la sesta posizione merito anche del DreamHack Valencia.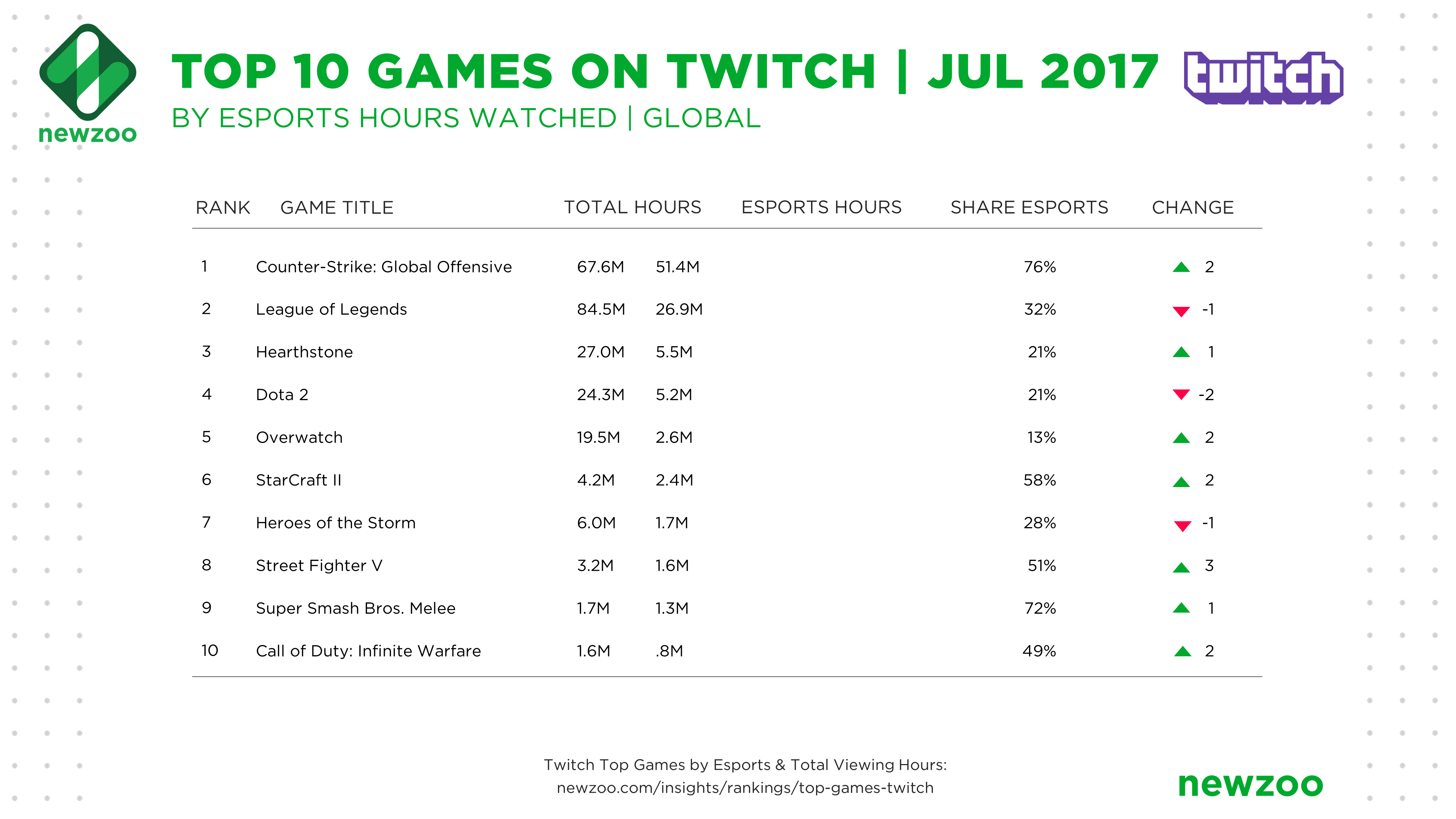 Classifica globale: gli aggiornamenti e l'esport aiutano
League of Legends rimane ancora il leader nella classifica dei titoli più visti a livello globale con le sue 84,5 milioni di ore trasmesse nei vari canali presenti sulla piattaforma. La classifica Top 20 viene però stravolta.
Grazie alle ore dedicate agli esport, CS:GO balza al secondo posto scavalcando PlayerUnknown's Battleground. Street Fighter V ritorna in classifica alla posizione 19 con un balzo di ben 13 posizioni mentre StarCraft II passa dalla 21 alla 14.
Merito anche degli aggiornamenti in game, titoli come H1Z1 e Rainbow Six: Siege sono invece balzati sino alla dodicesima e tredicesima posizione.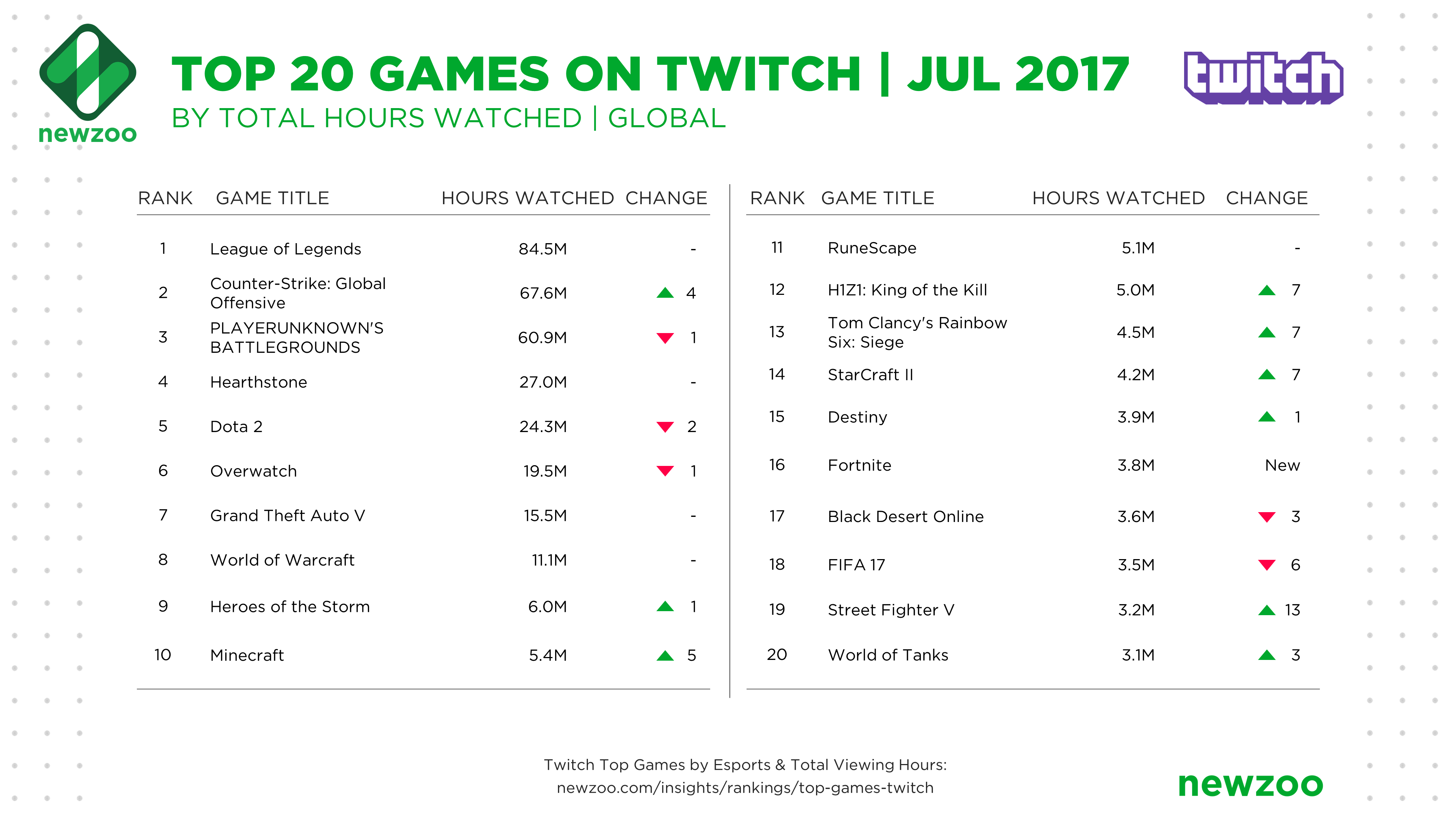 Commenti