La 9° settimana delle EU LCS ha visto il trionfo dei G2 Esports contro i Misfits in un incontro molto sentito e lo stabilizzarsi delle posizioni temporanee in classifica. Il prossimo appuntamento vedrà gli scontri dell'ultimo girone: c'è da decidere chi accederà direttamente alle semifinali tra gli Unicorns of Love e gli H2K.
Esiti delle partite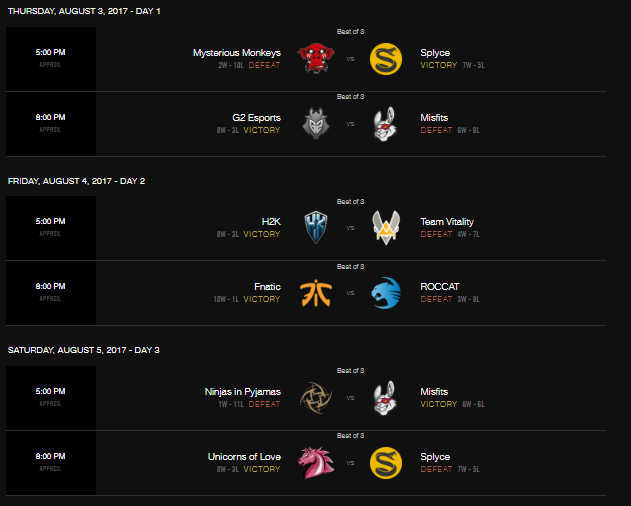 Le partite di questa settimana avrebbero potuto cambiare le carte in tavola sulla classifica, ma così non è stato.
I Misfits sembrano essere assolutamente fuori forma: le loro ultime performance sono state poco convincenti. Gli Splyce hanno avuto una grossa occasione questo Split, ma purtroppo non sono riusciti a tenere testa agli Unicorns of Love in uno scontro diretto.
I G2 Esports parrebbero essere usciti dalla loro "vacanza estiva" giusto in tempo per sconfiggere i Misfits. Riusciranno a ribaltare i pronostici dei Playoff?
Classifica aggiornata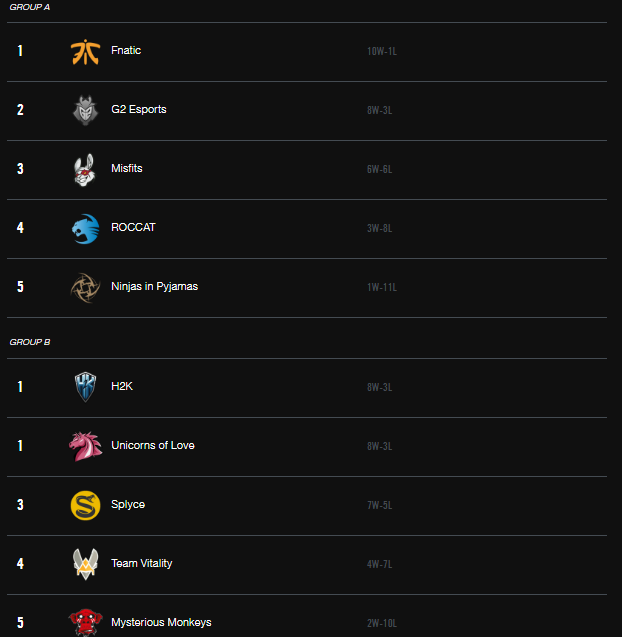 La partite più sentite della prossima settimana saranno senza dubbio quelle degli H2K e degli Unicorns of Love, che decideranno quale squadra del Group B accederà direttamente alla Semifinale (i due team potrebbero finire in parità assoluta, richiedendo uno scontro diretto extra per giocarsi l'ambita posizione).
Restate sintonizzati per seguire gli ultimi momenti della fase a gironi! Se ve lo foste perso, ecco il recap della settimana 8.
Commenti