Tornano gli eventi di ScII dal vivo
Domenica 7/5/2017 non prendete assolutamente impegni.
Torna al Planet di San Donato milanese il grande spettacolo dell'esports con un torneo di Starcraft II: Legacy of the Void che si prospetta essere davvero entusiasmante.
L'evento sarà riservato ai soci GEC – Giochi Elettronici Competitivi ed avrà un costo di iscrizione (irrisorio) di 10 € a giocatore.
Sarà possibile effettuare il tesseramento così come l'iscrizione in loco senza costi aggiuntivi.
Premi e location da urlo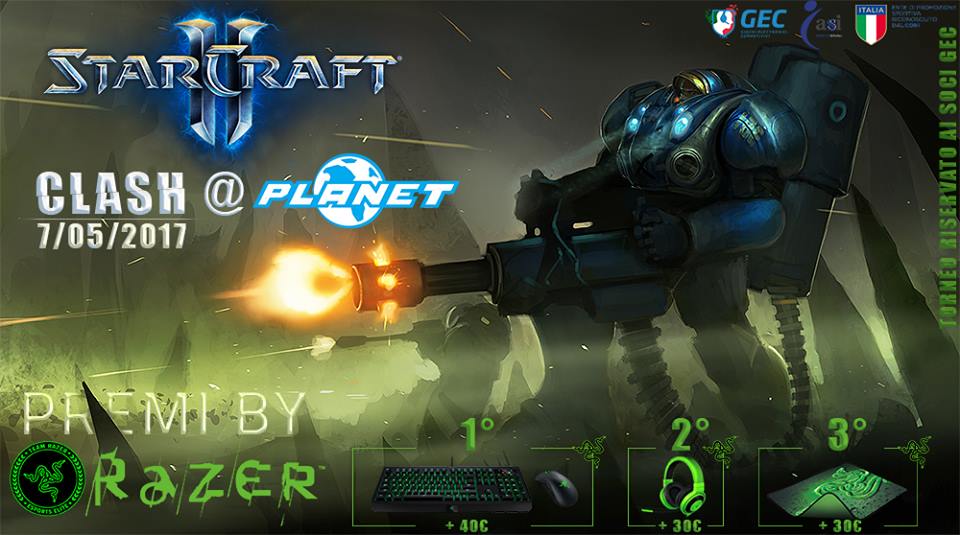 Planet con la realizzazione di questo evento sembra essersi davvero superata non solo da un punto di vista della location ma anche sotto il profilo dei premi.
Grazie alla sponsorizzazione di Razer i videogiocatori potranno giocare per la conquista di ottimi pezzi Hardware con l'aggiunta di ulteriori 100 € complessivi in denaro da dividere per i primi tre giocatori classificati.
NON POTETE MANCARE!!
Presto tantissime novità su TGM esports, continuate a seguirci.
Link utili